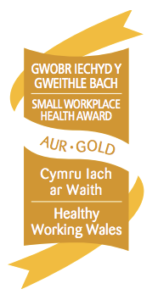 Cymru Care Training was recently awarded the Gold level Small Workplace Health Award by Healthy Working Wales, for promotion of health, work and wellbeing.
The Small Workplace Health Award is the national mark of quality for health and wellbeing aimed at organisations employing fewer than 50 people.
It is a developmental process, based on good practice and improvement and it can be used to support the creation of activities that promote the health and well-being of employees. The award has been developed to target the key preventable ill-health issues in your workplace, which will also help to increase organisational performance and productivity.
The three levels of the award, Bronze, Silver and Gold reflect the range of actions that an organisation is taking to promote the health and well-being of its staff.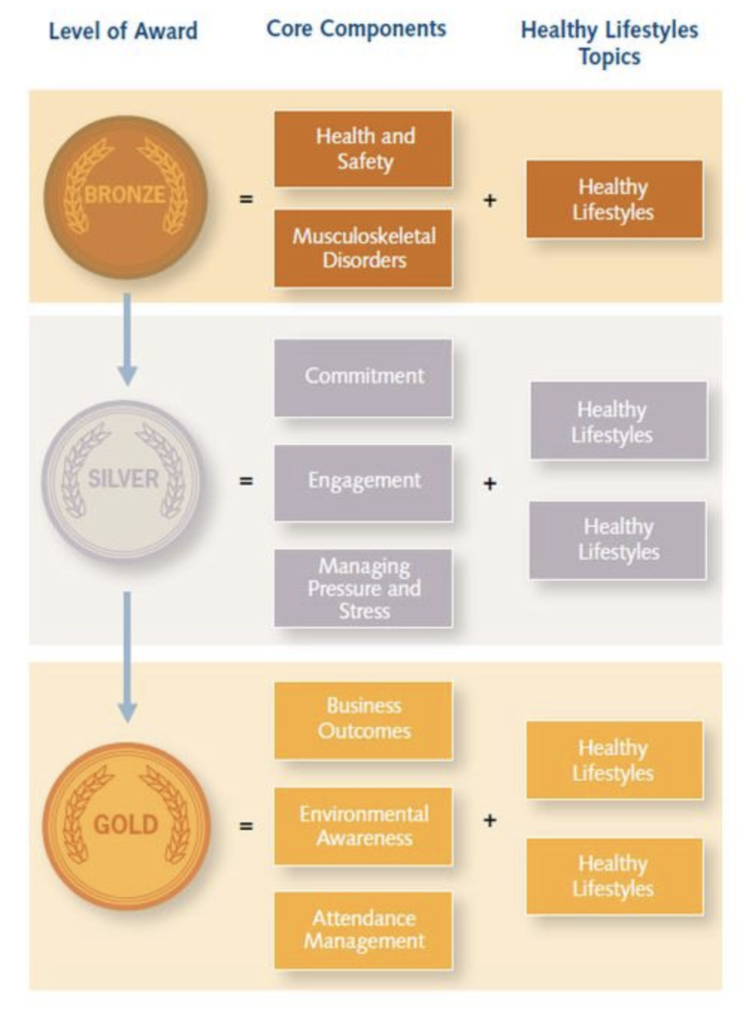 Managing Director, Edward Jones, stated, "We are delighted to receive this award and I would particularly like to thank our Compliance Manager, Tracy Parkes, who is responsible for all health, safety and wellbeing matters at Cymru Care Training, for all of her hard work in meeting the requirements for Gold standard."